Just One More Day...BEYOND excited!
Brace yourselves, readers...tomorrow is Shearing Day!!! The excitement that is building in me is liable to spill onto these pages!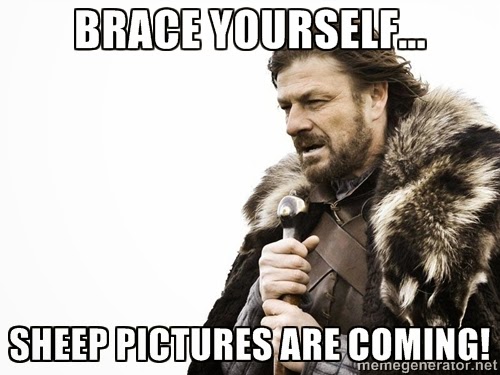 The kids and I went to Lee's yesterday to get barley straw (which now needs to get put into the barn...but we got snow last night and today, so now I'm waiting for it to melt and the wind to calm down), and I also discovered that the sheep not only need mineral mix and salt, but also kelp...I thought the kelp was part of the mineral mix! Poor Lee - she has explained things so clearly, and I think I'm so excited, I'm not hearing/remembering everything she's telling me! However, I have the mineral mix and the salt now, and tomorrow, I'll get the kelp...along with 3 fleeces and 3 sheep!

Our sheepies were happy to see us yesterday - well, they were happy to see the bags of bread that Lee gave the kids!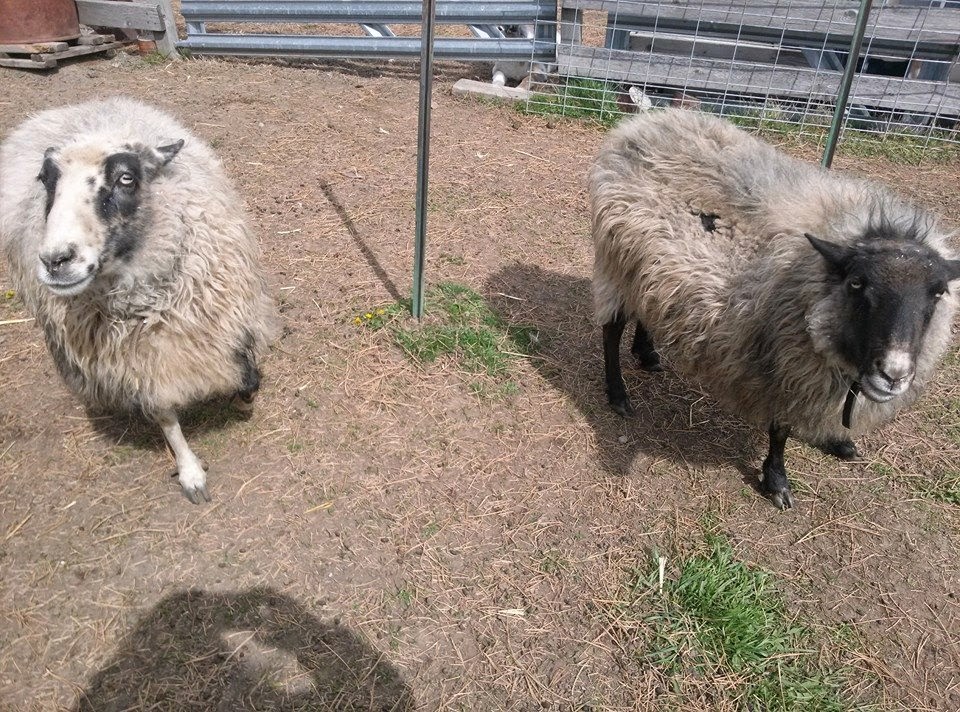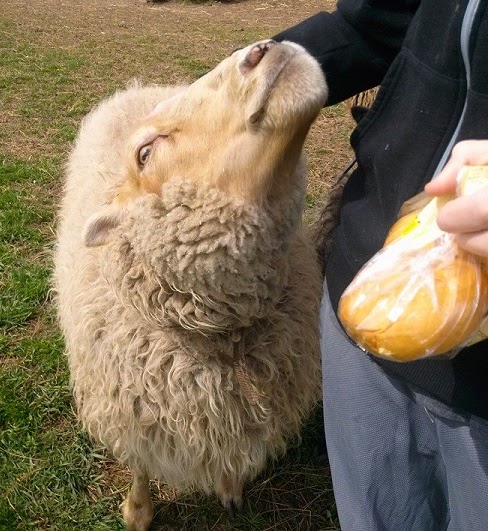 We tried really hard to get a hold of Black Velvet, as she still needs to be wormed - but that is one tricky sheep! No matter how clever we thought we were being about grabbing her collar, she was one step ahead of us! It amazes me how fast the sheep can move - particularly, how quickly they can change direction - they are fleet of hoof!

So tomorrow...we'll get there at 8:30 a.m. and head to wherever Lee needs us...we'll see sheep sheared, their hooves trimmed, and some of them receive vaccinations and worming medicine. It will be a whole new world for us, and I am THRILLED! Thanks for reading today's bletherings - I am definitely having a hard time staying on track!