Meet the Flock
Panda Bear

Panda Bear is a triplet from Minnie and Merle, and is 3/4 Icelandic, 1/8 Rambouillet, and 1/8 Columbia. She was born on March 15th, 2008, and is definitely the loudest sheep we have! We call her Sassy Pants because she is the one sheep who does NOT want to be touched - we are allowed to feed her and to admire her beauty - but NO PETS!
Black Velvet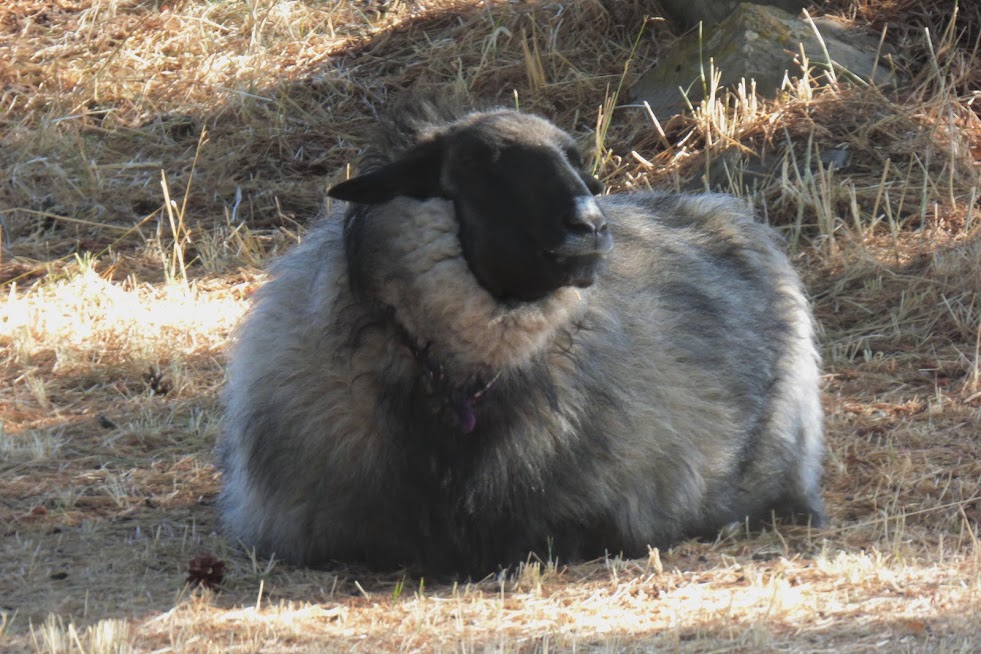 Black Velvet is 7/8 Icelandic, 1/16 Rambouillet, and 1/16 Columbia. She is a half-sibling to Panda Bear, as they are from the same ram, Merle - and she is only one day younger than her half-sister, born March 16th, 2008. Nicknamed "Lady Elegant Sheep," Black Velvet has a noble bearing and gentle demeanor that makes her a favorite!
Daisy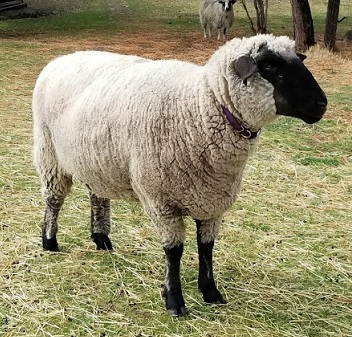 Daisy is a 75/25 cross of Hampshire and Suffolk. She was born in 2012, likely in March, and is our gentle giant - except when food is involved! This girl loves her food, whether it be hay, bread, or sweet feed!
Cupcake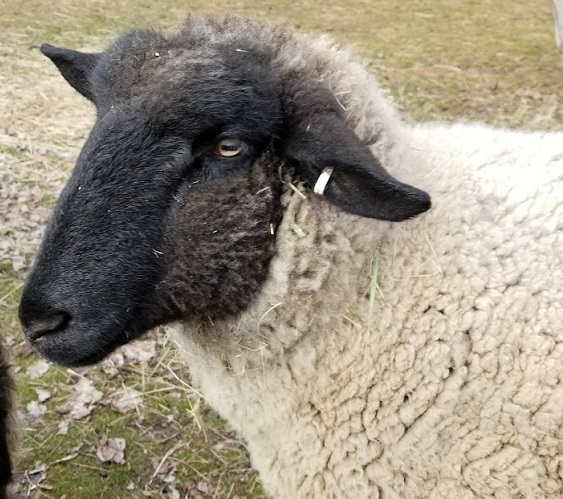 Cupcake is a Hampshire/Suffolk cross, and is one of Daisy's 2016 lambs! Born March 22nd, Cupcake came to us as a 6-month-old and taught us very quickly that she was still a baby! Her lamb-sproinging, tree-climbing, and all-around craziness keeps everyone entertained and on our toes!
Ruby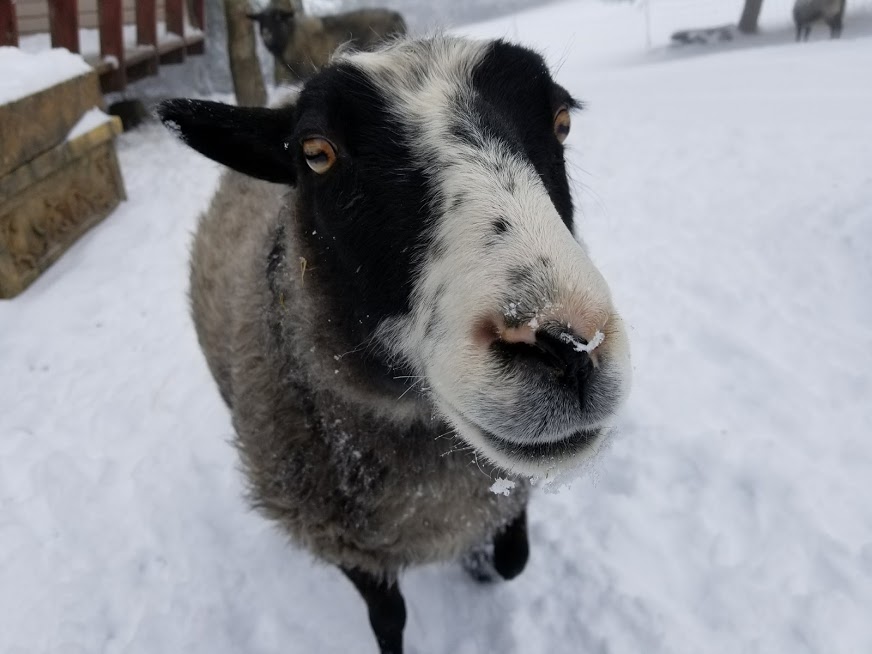 Ruby is a 4-year-old Finnsheep, born in March of 2013. She is a spunky little sheep who still does a whole lot of gamboling and lamb-sproinging, despite being a mama sheep to Garnet! Oftentimes the two of them are the ones butting heads and running around like crazy sheep!
Garnet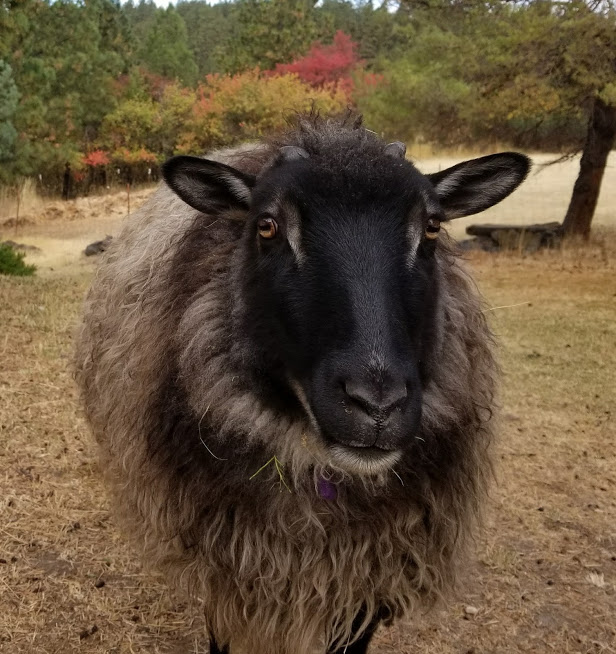 Born March 12th, 2015, Garnet is the wethered son of Ruby - both are Finnsheep despite their differing appearances! Garnet LOVES to have his scurs (tiny horns) scratched, and overall is a gentle, sweet boy - but he does like to pick play fights with the other sheep and get things riled up around here!
Radagast the Brown, Rosie Cotton, & Rohan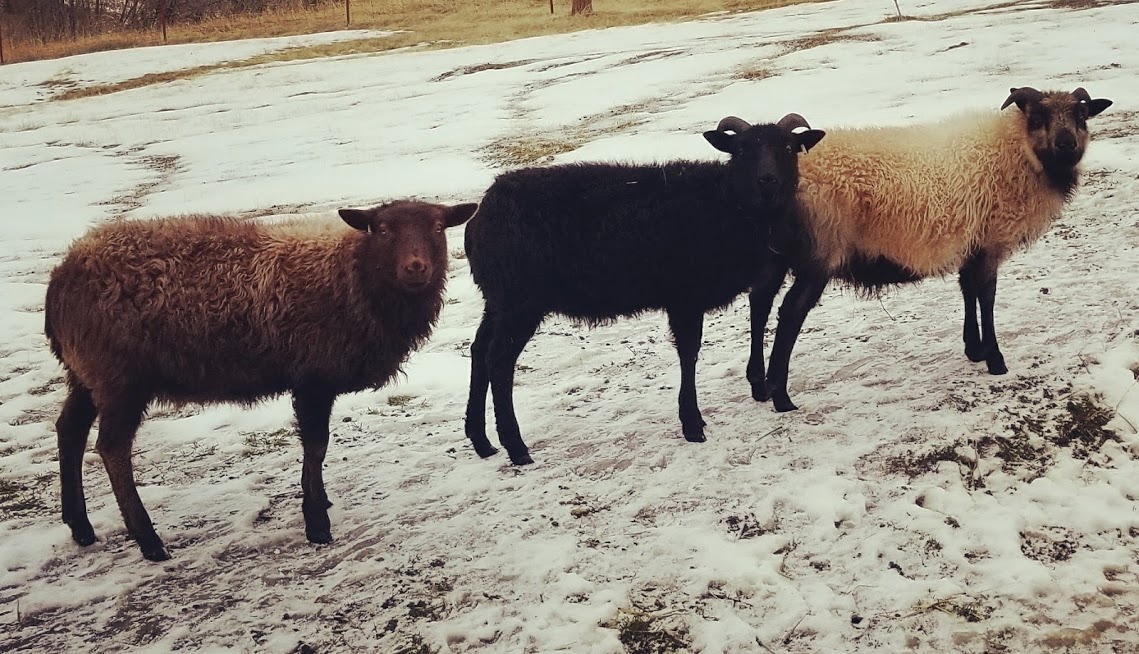 The newest members of the BFF flock, Rosie Cotton and Radagast the Brown are full siblings (they were 2 of 3 triplets born to a lovely ewe named WIC), and Rohan is their half-sibling (she is also the offspring of Einarr the ram, and her mama is Nina Negra)! Rosie and Radagast were born on March 22nd and Rohan on April 4th, and they are the sweetest babies! They love lots of attention - they simply can't get enough pets and scritches - and have been getting accustomed to the big sheep through the fence!