In Memoriam
To honor our beloved sheep who have crossed
the Rainbow Bridge

Mikey
3/15/08 - 1/30/17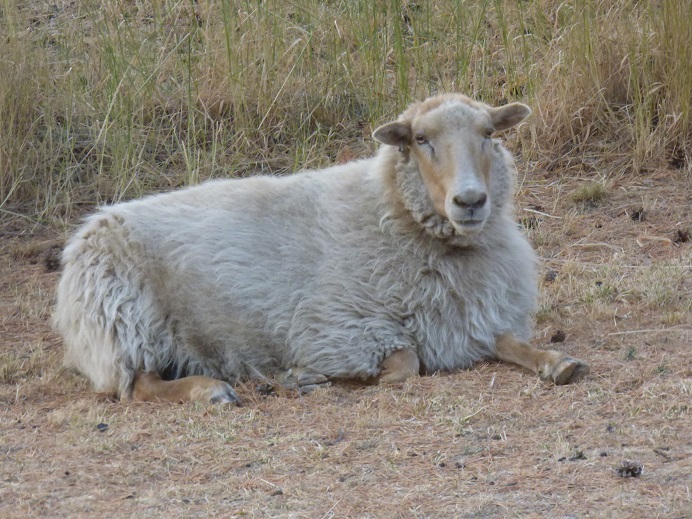 Mikey was a triplet from Minnie and a purebred Icelandic named Merle. He was 3/4 Icelandic, 1/8 Rambouillet, and 1/8 Columbia. One of his triplet siblings was Panda Bear, and Black Velvet was his half-sister. I think I learned the most from Mikey - I learned about the trust that these extraordinary animals can place in their human family. Mikey was the most amazing sheep, and he will be missed by all who knew him and those who only knew of him because of the stories and his beautiful wool.
Daisy
March 2012 - 4/9/19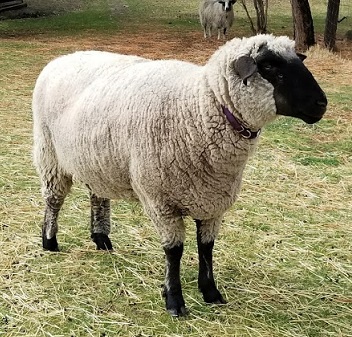 Daisy was a 75/25 Hampshire/Suffolk cross who came to us in 2016. We fell in love with her goofy sweet personality when she was still living at JerryLee Farm, and we are grateful that we got to bring her home and have nearly 3 years with her. Daisy was a wonderful mama to her actual daughter, Cupcake, and to her adopted boy, Samwise Gamgee. She will be missed by her flock and her family and by those who knew her around the world.
Panda Bear
3/15/08 - 6/30/20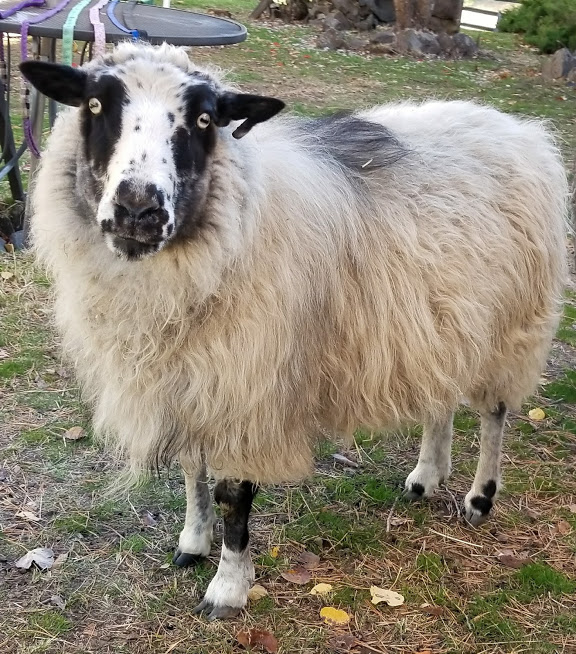 Panda Bear was a triplet from Minnie and a purebred Icelandic named Merle. She was 3/4 Icelandic, 1/8 Rambouillet, and 1/8 Columbia. One of her triplet siblings was Mikey, and Black Velvet was her half-sister. Panda Bear had the fiercest spirit of any creature, sheep or otherwise. She had a strong will to live, but her body couldn't keep up with her indomitable spirit. Her lovely face and big booming BAAH will be sorely missed.
Black Velvet
3/16/08 - 8/11/21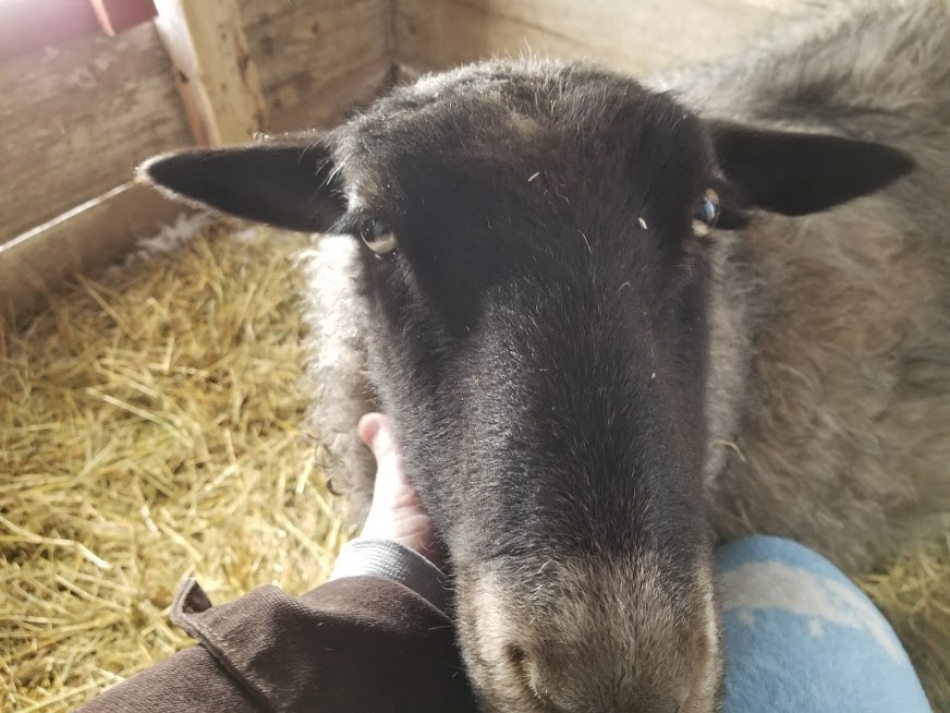 Black Velvet was a half-sibling to Mikey and Panda Bear, as they were all from the same ram, Merle - and she was only one day younger than her half-sister, born March 16th, 2008. She was 7/8 Icelandic, 1/16 Rambouillet, and 1/16 Columbia, and had the gorgoeus Icelandic fleece to prove it. Nicknamed "Lady Elegant Sheep," Black Velvet had a noble bearing and gentle demeanor - she never got mad at her humans, even when we had to do not fun things like give her medicine. She was always our brave Pioneer Sheep, normally the first to go graze, leading the rest of the flock down the hill and to the pasture! Black Velvet will never be forgotten.
Eowyn
4/19/21 - 10/31/21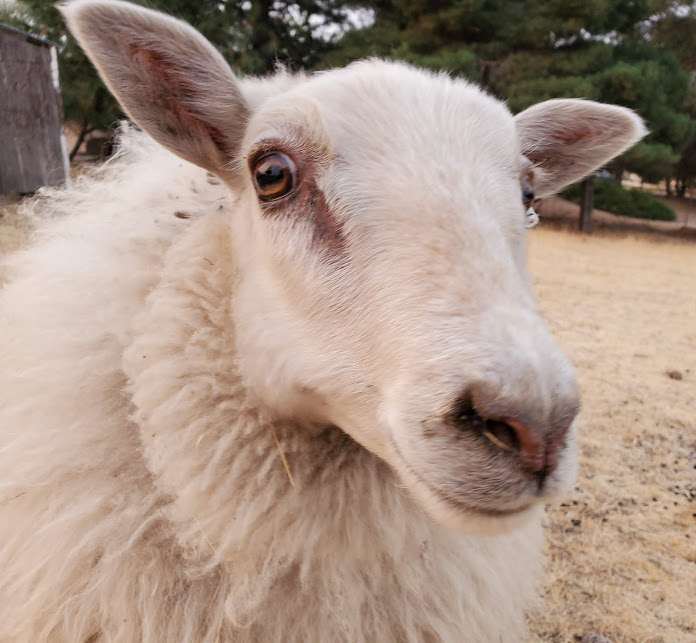 Eowyn came to us with her half-sister, Arwen, and it was love at first sight for all of us. Eowyn was much more shy than her sister, but that didn't stop her from learning very quickly about cookies and graham crackers! We had very little time with this beautiful girl...she was taken from us by a horrible disease called bluetongue, which is deadly because of how it destroys the body, and due to the fact that there is no vaccine or cure for it. We are so grateful to the Washington State University Veterinary College for the care they gave her - just knowing she did not die in pain means a great deal. We'll never forget our Mighty Floof, Miss Eowyn!
Samwise Gamgee
2015 - 4/5/23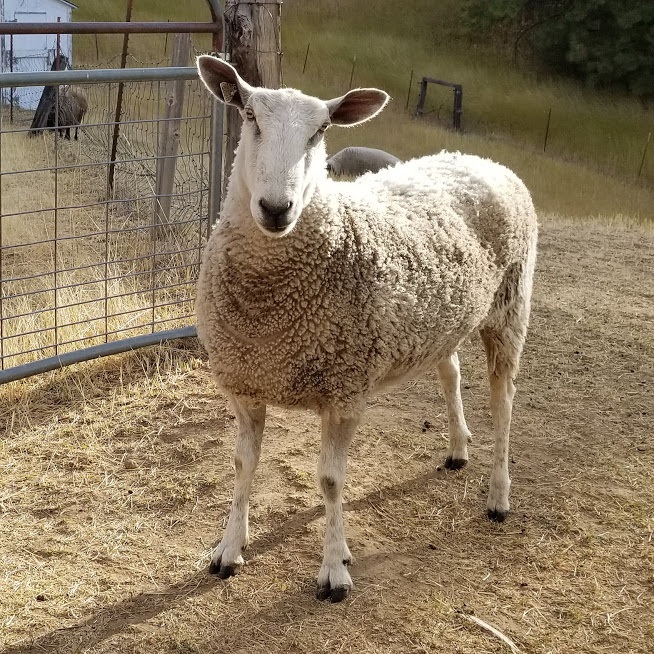 Samwise Gamgee, formerly known as Sam, was the most gentle giant of our flock. Despite his occasional attempts at karate-kicking the others, Sam really was a lover, not a fighter. He had a very silly, gravelly, baritone voice that was easily recognizable in the flock. Sam adored his "sister from another mister" Cupcake, and when she was still alive, Daisy was truly his surrogate mama sheep. Sam lost his life to lymphoma, which is very rare in sheep. We will miss sweet Sam always.