The BABIES have arrived!
Posted by Jennifer Bogut on July 22, 2017 |
26 Comments
It's true...the Fellowsheep is complete! Rohan, Rosie Cotton, and Radagast the Brown made the journey from Lee's farm to our home, and we are all thrilled beyond belief to have these sweet wee faces in our flock!
As far as the actual transporting, things went pretty smoothly...we actually took a detour to my husband's office so that their receptionist could come out and see them - and we ended up with a couple of other visitors as well! Everyone was fascinated to learn more about Icelandics and sheep, and to see just how cute these little sweethearts are!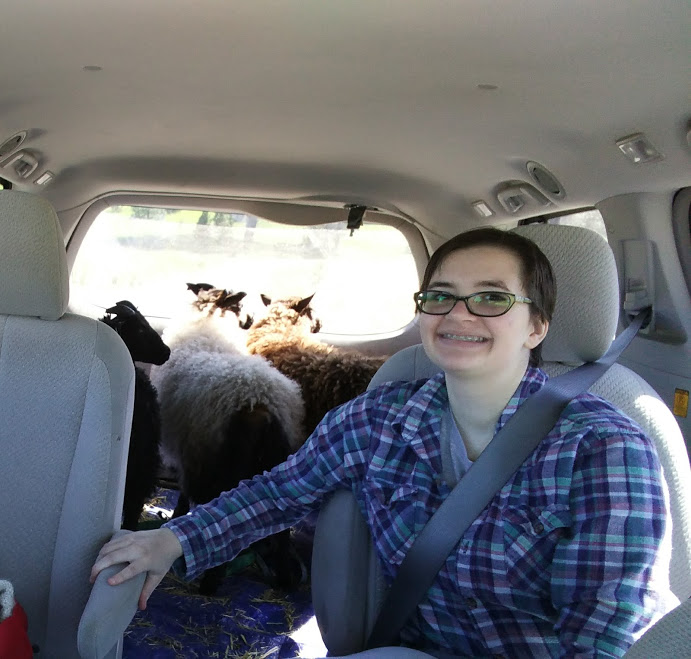 Once we got them home, they were safely ensconced in the upper pasture - this gave them the big barn, which had recently been totally cleaned out so that a new floor could be put down. After two years of scraping muck off of the bare dirt, I had had it - and discovering that that barn floor leaks from the ground up in the winter time, making the entire floor a big swamp, made it even more imperative for us to do something different. So after it was totally cleaned out, we put down paving stones, then placed stall mats on top of those: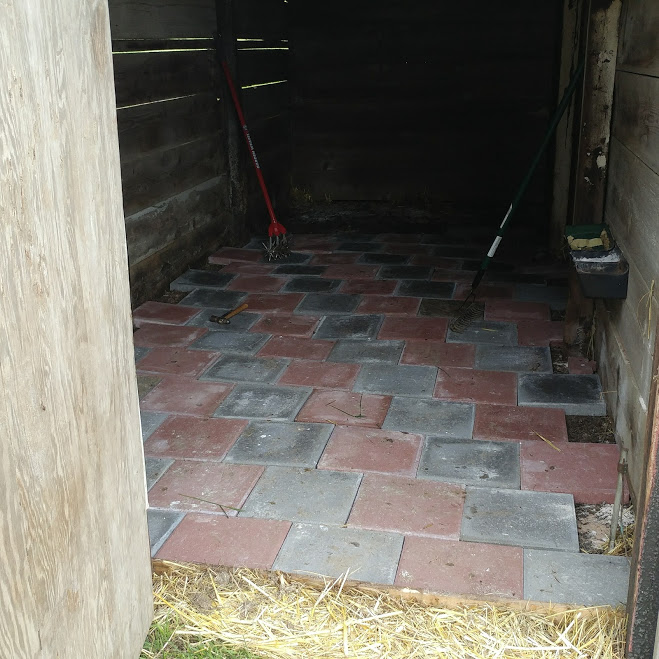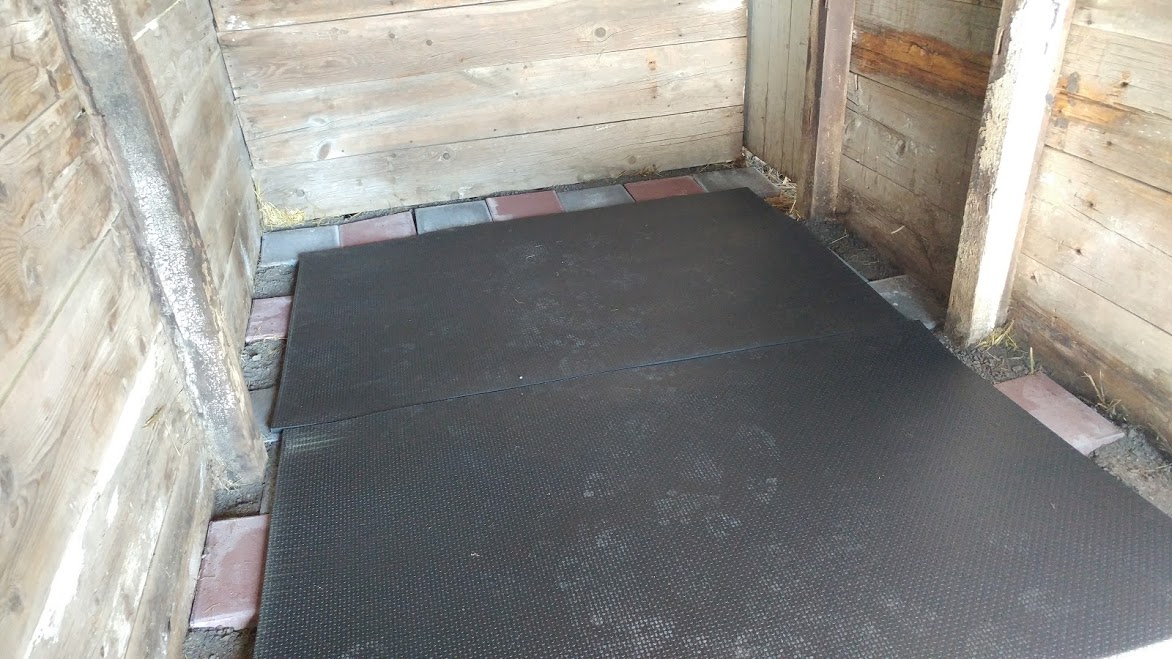 Then laid down a nice bed of clean barley straw: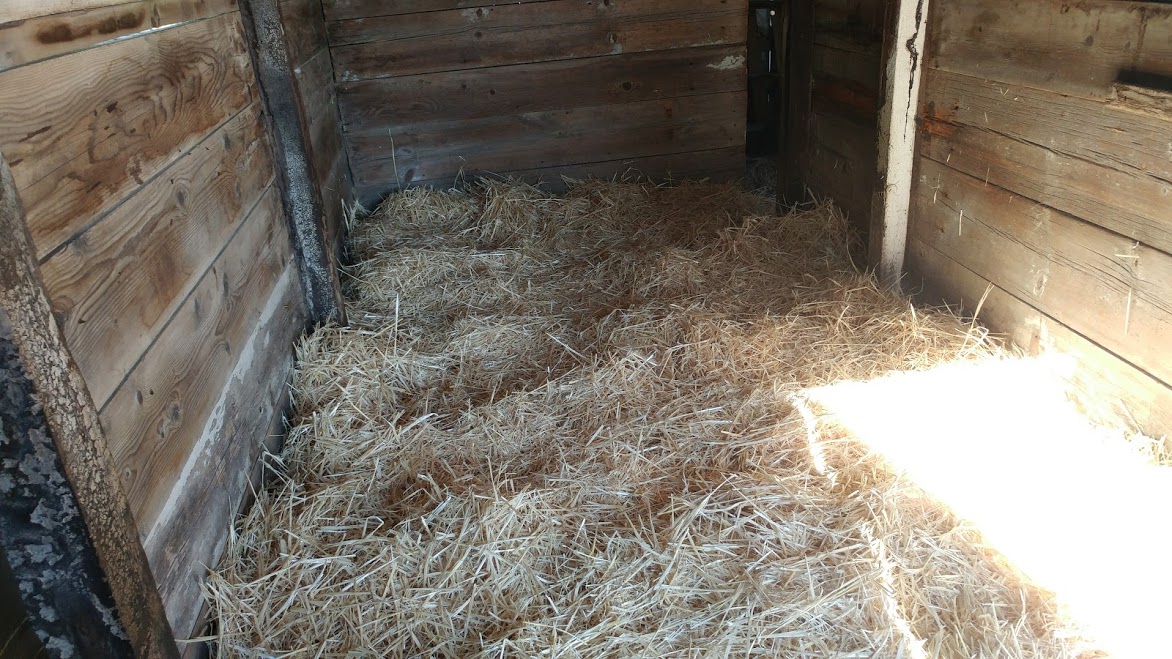 Everything was set for their arrival! When we got them home, they immediately began exploring their new stomping grounds, and as you can see, Rohan decided that maybe the grass is really a bit greener on the other side of the fence!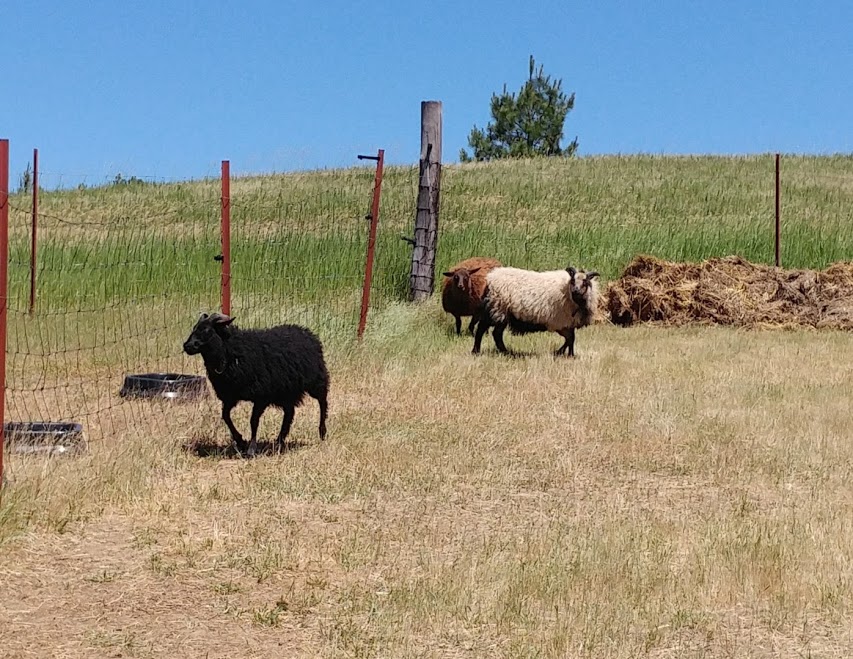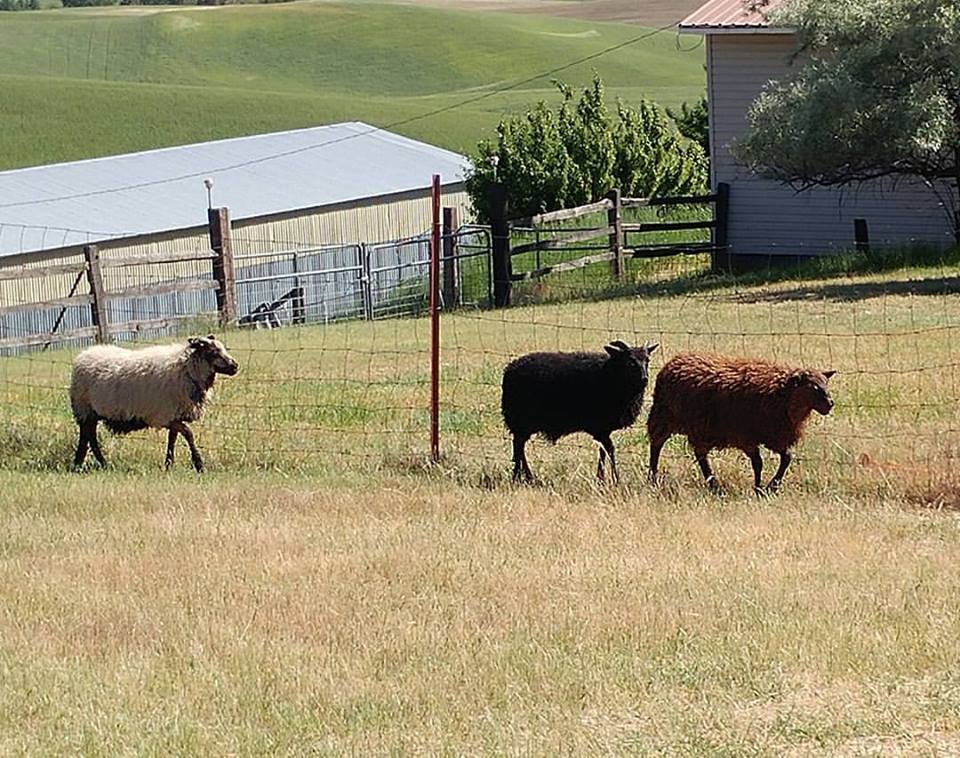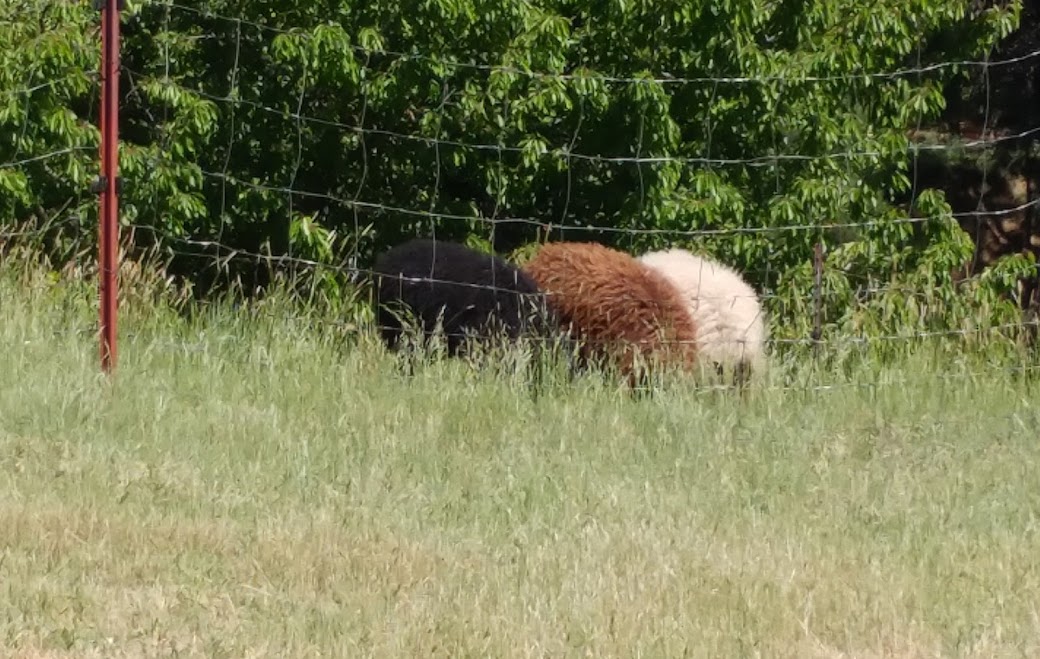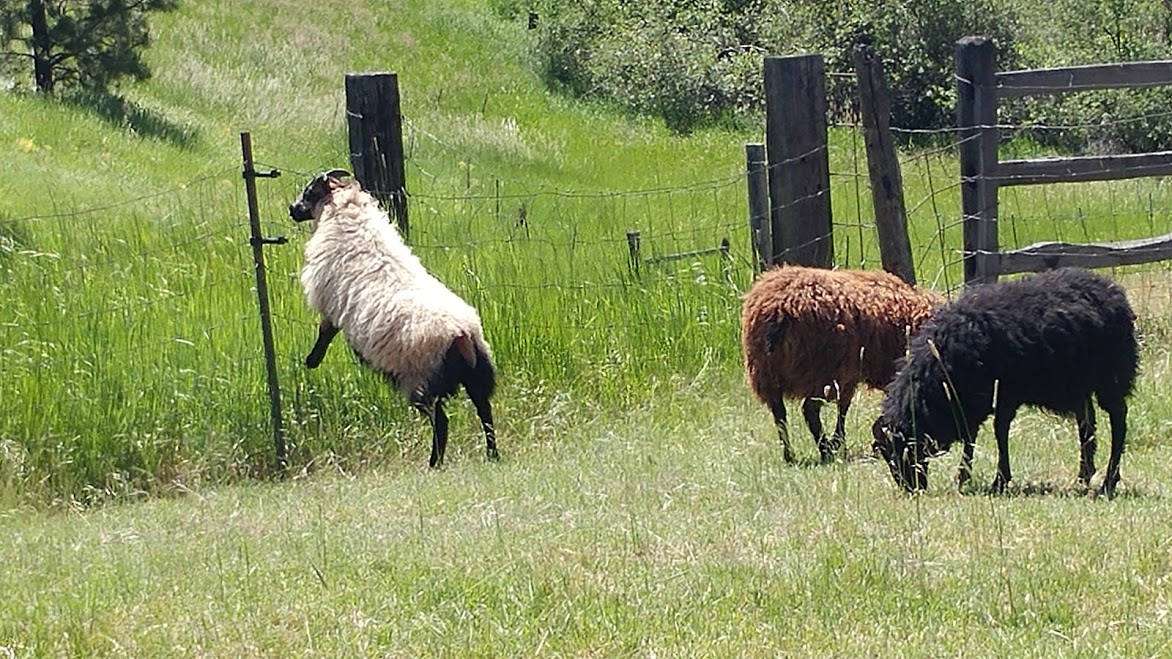 And, of course, the "welcoming" committee had to come see what was happening: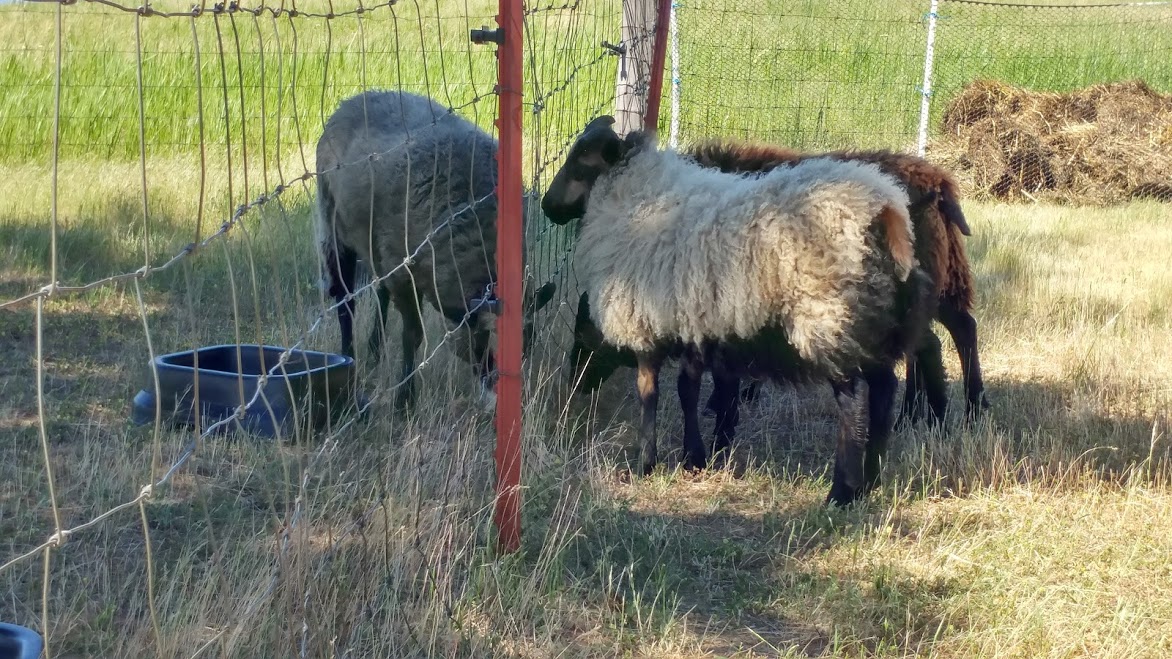 The babies learned pretty quickly that they shouldn't stick their heads through the fence, particularly if Ruby was there sniffing them - at one point she backed up and lowered her head like she was going to ram Radagast, so we shouted and quickly got him out of the fence before she could hurt him. As with all of our previous instances of introducing new sheep to the flock, there is bound to be conflict and pushing around, so that is why we knew it was imperative to keep the babies totally separated from all of the big sheep - even through the fence, apparently!
Our new arrivals did a great deal of exploring and soon discovered their favorite places to rest (the breezeway and under the shade shelter we set up), as well as the magic bowls that are full of hay and the mineral/salt feeders on the wall!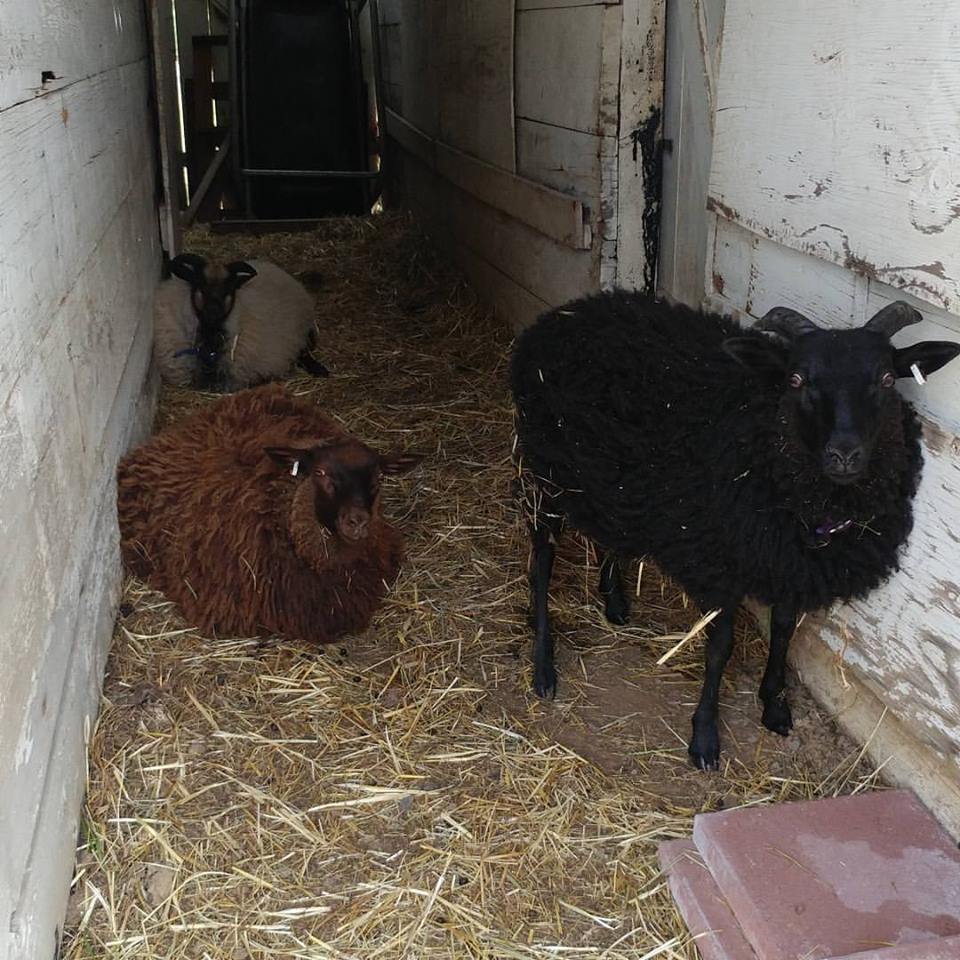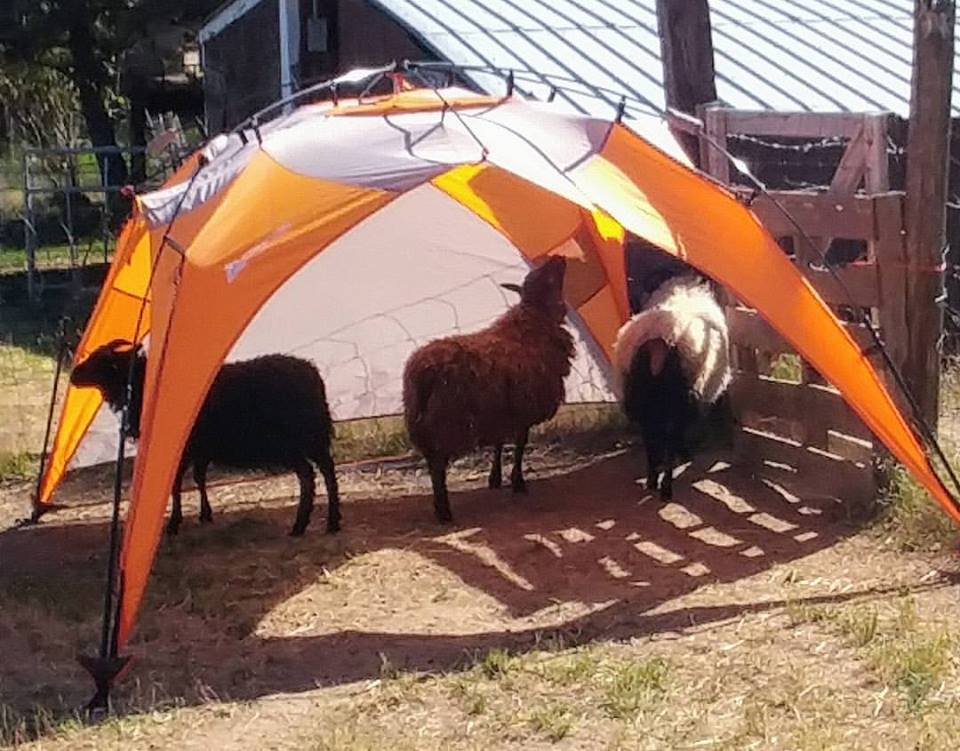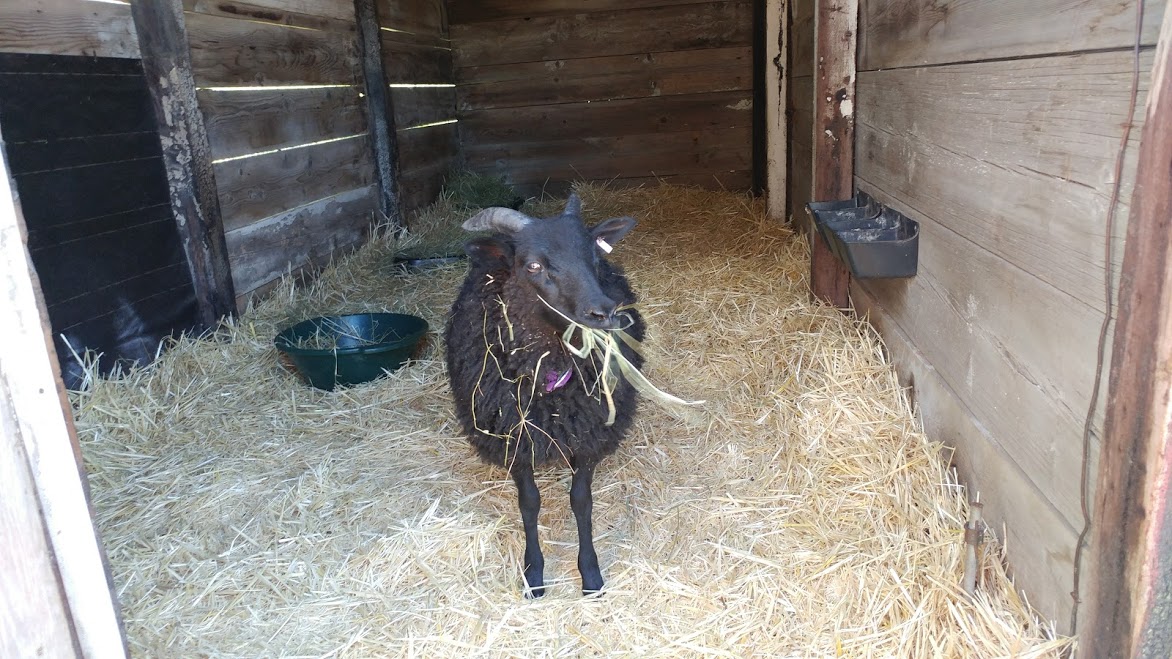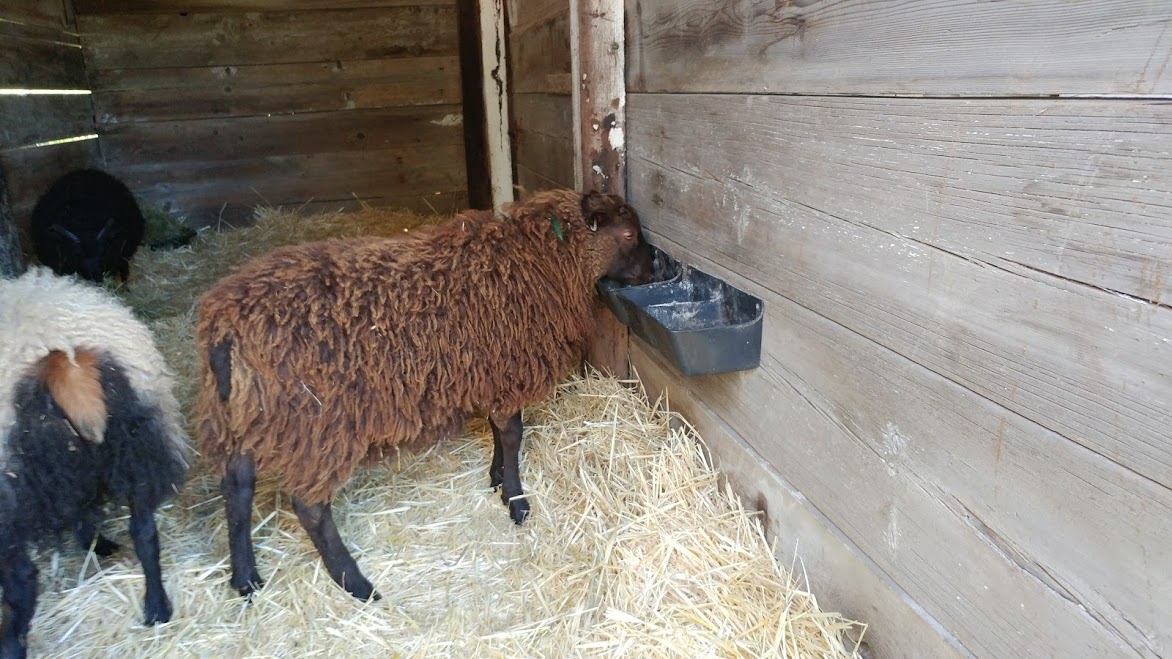 And it didn't take long for Daddy to go down to our little forest to cut pine tree branches for everyone!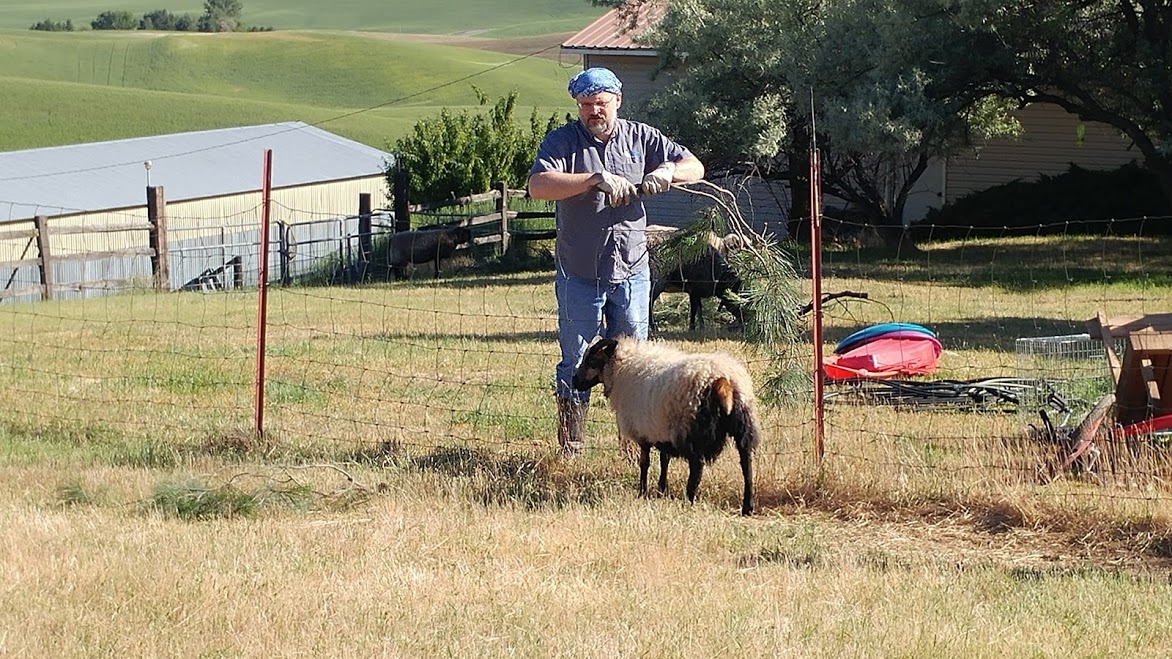 One thing we weren't prepared for was how LOUD these little lambs are! My gosh...I was so surprised! The loudest in our flock thus far has been Panda Bear, but they have her beat by a mile! Fortunately, it only took one night for them to settle in and not be so noisy...I'm sure it was a scary adjustment at first, leaving their home AND their mamas to go to a new place, but I believe they learned on the ride home and in the first few hours how much their new human family loves and adores them!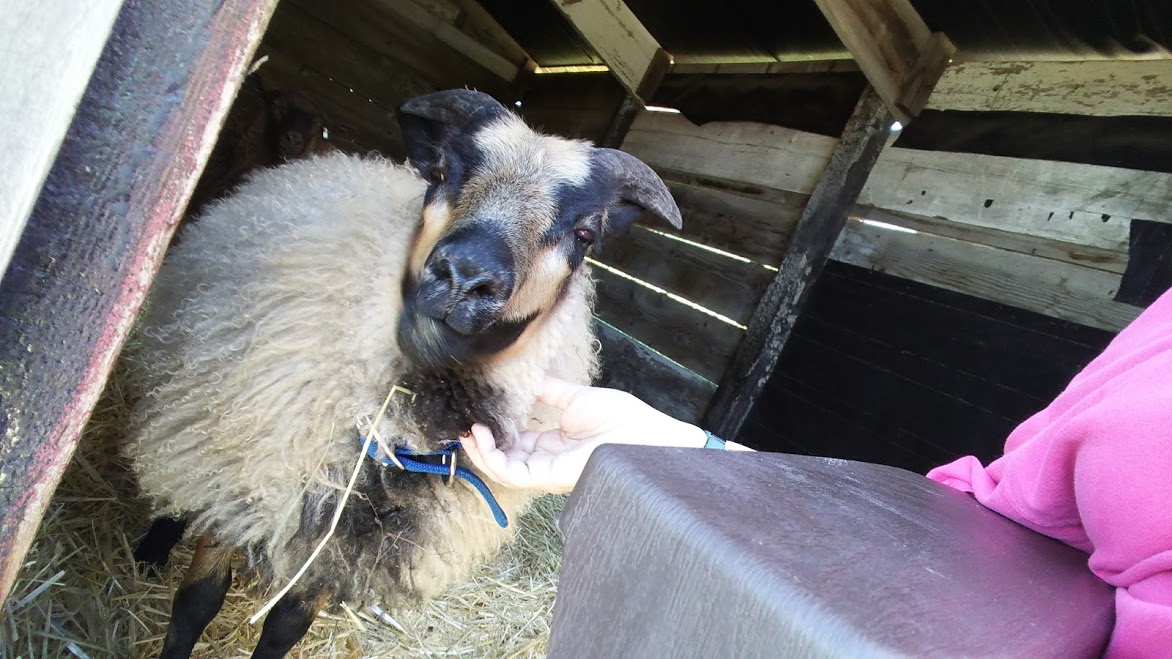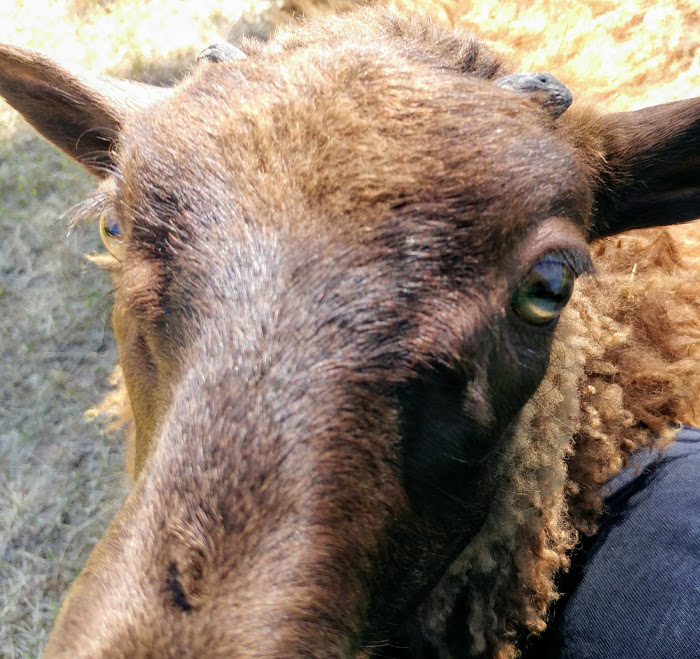 I'll end with a short video clip that I took on their homecoming day (please click the link below as I'm having trouble figuring out how to upload a video here!)...as you'll see, a few members of the flock were discombobulated by the new arrivals, but fortunately, that didn't last more than a couple of days!! Next time I'll tell you about shearing in July! Thanks for reading!
https://www.youtube.com/watch?v=9UY4_wmb_fY