10 more days...and Lamb for Easter!?!
I say "Lamb for Easter" with my tongue firmly in my cheek...to celebrate Easter and springtime and the arrival of my sheep in just 10 more days, I am going to show off pictures of the 10 lambs that joined the flock at Jerry Lee Farm this year! :)

Here are Wanda and her two girls, Spring and Daylight: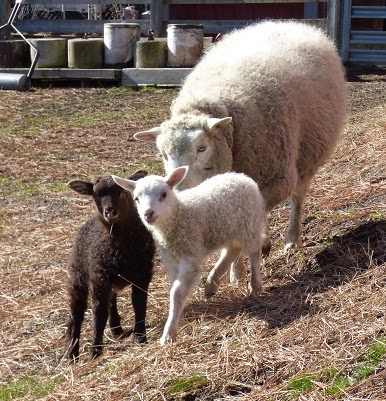 Next are Shadow with her girl and boy, Windy and March: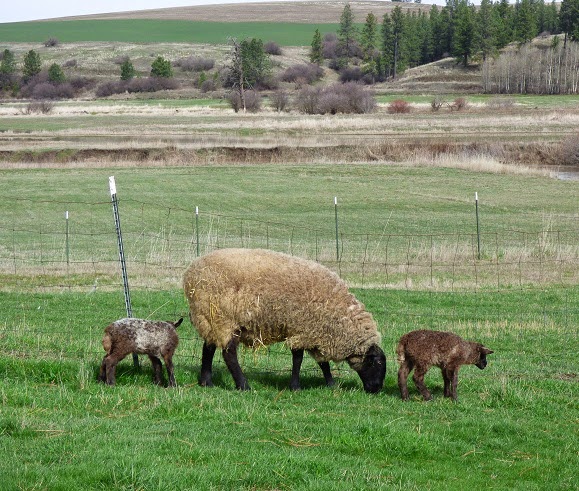 Then came Prima Donna with her little boy, Bjorn Lothbrok: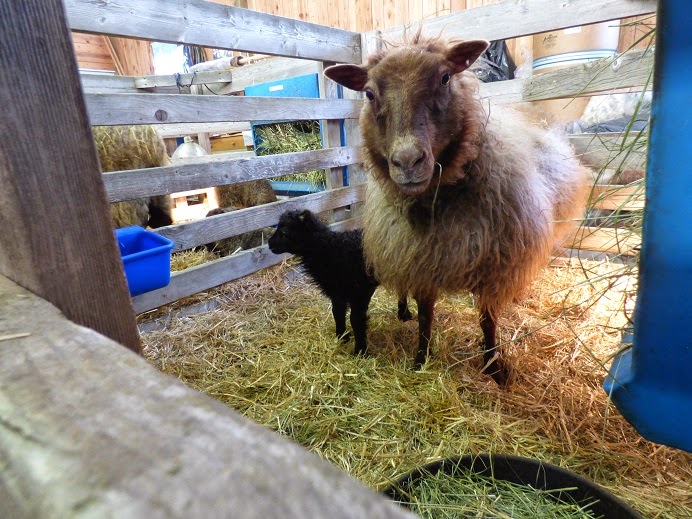 On the same day, Nina Negra had 3 little girls - Saga, Sif, and Skadi: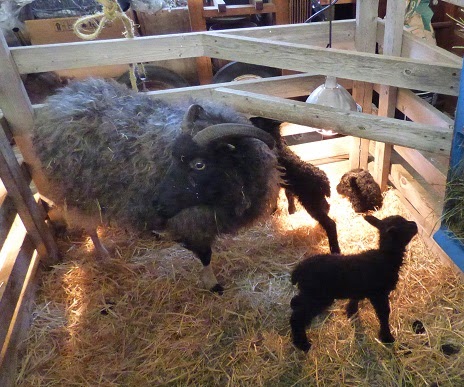 And finally, Daisy had a boy and a girl - ???? and Ivy (I'm not sure what the ram lamb's name is yet):
Check out these close-ups!!!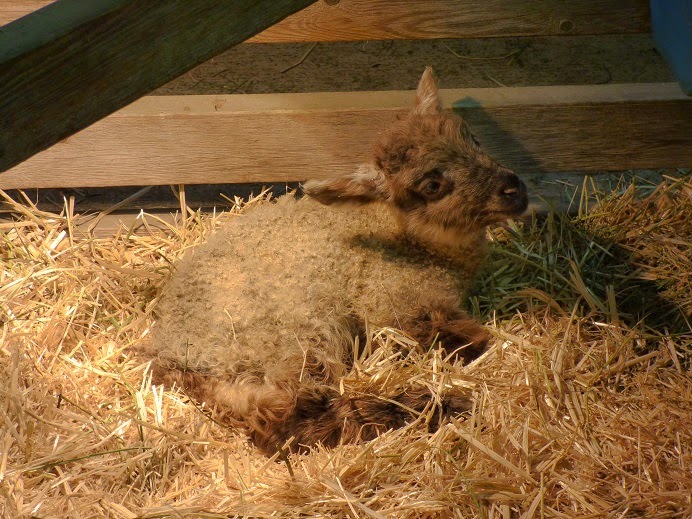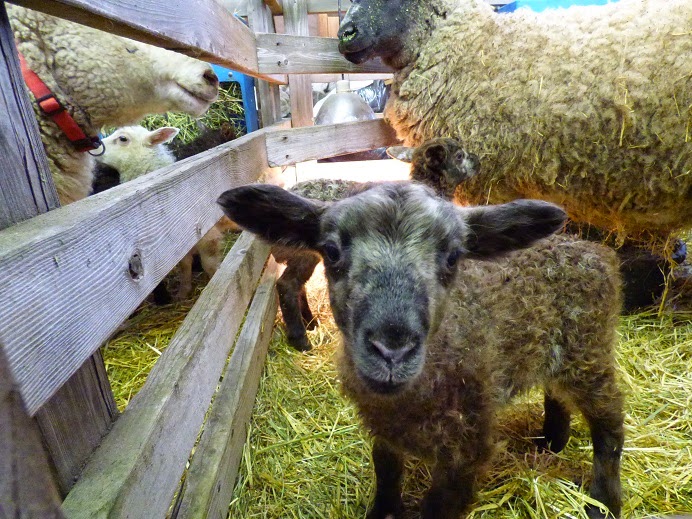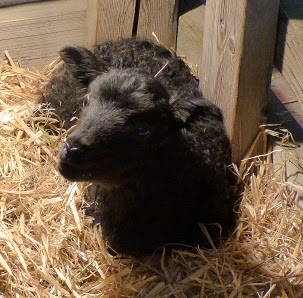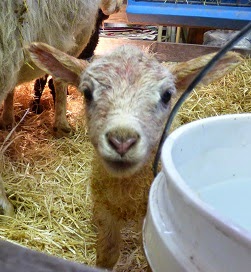 I was telling Lee the other day that this is the first year that I am actually enjoying spring. Yes, seeing the green grass and the spring flowers come up is always nice, but usually I equate spring with the coming of bugs and summer heat. But this year has given me a new appreciation for this season - and 99% of my newly discovered love for springtime has to do with sheepy little faces!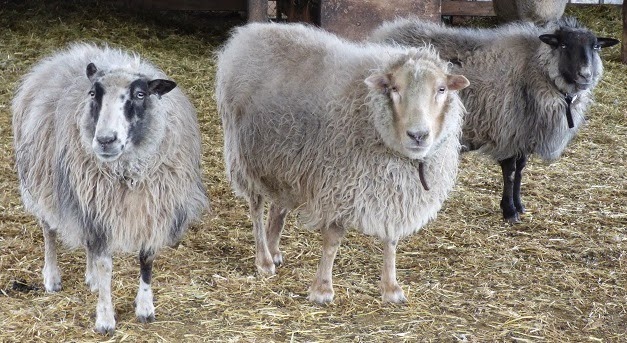 Today I worked on scouring a large bit of Panda Bear's October fleece (she's the one on the left in the above picture), and I am just stunned by how beautiful it is after it's been washed! It truly is fleece as white as snow, and I am anxious to get it loaded onto my Viking combs and see what I can make of it! Tomorrow is finish work on the barn - although it might not dry out enough for us to paint it before April 15th, we still need to get the mineral and salt feeders installed, and get some rocks laid out under the water spigot for their trough to sit on. Then sometime this week or next, I need to find somebody in the area to who will sell me some barley straw - Lee told me that barley straw is better than wheat straw because it is so much cleaner. Unfortunately, finding barley straw is proving to be difficult to impossible, so I'll have to make some more calls after the Easter holiday. I'm sure that I can buy a couple of bales from Lee to get us started - just enough bedding in their little barn to tide them over until I can find a supplier. The thing is, I know I'll find it. I know it will work out. For whatever reason, these sheep have landed in my lap (not literally, thank heavens...they're rather solid wee sheepies!), and I am learning to trust that what needs to happen for them will happen.
Wyrd bið ful aræd.
Fate is inexorable.